ACP's Internal Medicine Meeting 2020 is Canceled.
You are here
Schedule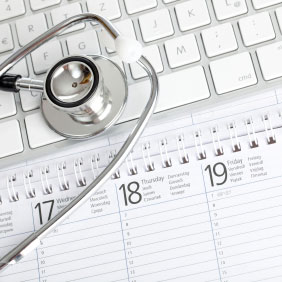 Internal Medicine Meeting 2020
Scientific Program April 23-25, 2020
Pre-Courses April 21-22, 2020
Los Angeles Convention Center, 1201 South Figueroa Street, Los Angeles, California 90015
Schedule at a Glance
Take a quick look at which events fall on which day and start planning your meeting experience. When the Meeting App launches in the fall, you will be able to browse sessions and add them to your schedule.
---
Additional Learning Opportunities
Maximize your educational experience by attending a non-CME informative lunch or snack break discussion at the Innovation Theaters or enhance your knowledge by participating in a complimentary Industry-Supported Symposia. Complete schedules for the Innovation Theaters and the Industry-Supported Symposia will be available closer to Internal Medicine Meeting 2020.
Please note that Industry-Supported Programs are independently organized and are not an official part of the Internal Medicine Meeting Education Program. For symposia offering Category 1 CME credit, CME is provided by organizations other than ACP.
Tech Hub
Digital health, telehealth, and practice-related technology innovations are changing medicine. Tech Hub companies will share their products/services through presentations and hands-on demos. Come and learn how technology is shaping the health care of tomorrow.
Special Events
In addition to offering 200 courses on clinical and practice management topics, the ACP Internal Medicine Meeting holds a variety of special events and networking opportunities each year. Highlights include Opening Ceremony, Convocation, and the International Forum.
Mastering Medicine Together for Students
Take advantage of a dedicated track of sessions and events designed just for medical students.
Visit the Exhibit Hall
The Exhibit Hall is the best place to learn about new products and services, explore new job opportunities, network with fellow attendees, and take a break for lunch or snack.