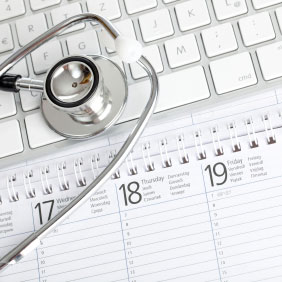 Internal Medicine Meeting 2023
April 27-29, 2023
Pre-courses April 25-26
Start planning your schedule at Internal Medicine Meeting 2023 in San Diego.
Explore over 170 educational offerings in a variety of interactive formats that meet your learning needs and match your interests.
---
Schedule at a Glance
Take a quick look at which events fall on which day and start planning your meeting experience.
Scientific Sessions
Increase your knowledge with over 170 educational offerings in a variety of formats that cover the spectrum of Internal Medicine and its subspecialties. View sessions here.
ACP Resource Center Briefings Theater Schedule
Hear brief presentations, get answers to common questions, and learn about key resources from ACP.
Special Events
In addition to over 170 scientific and practice-related sessions, don't miss a selection of special events and networking opportunities to help you connect with your colleagues.
Well-being Activities
There are many well-being and professional fulfillment activities to choose from this year at the ACP Internal Medicine Meeting 2023. Design an experience best suited to your well-being and professional fulfillment interests and needs.