Get the most out of Internal Medicine Meeting 2021: Virtual Experience. Begin planning now.
Get detailed rate information on the meeting.
Learn how you can save when you register as a group.
---
Welcome International Attendees!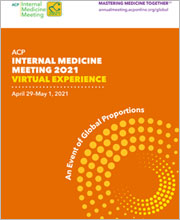 International Brochure (English)
We hope you enjoy this exciting opportunity to connect with your internal medicine community from around the world.
International Brochure (Spanish)
Read more about the Internal Medicine Meeting in Spanish.
International Delegation Rates
Receive a registration discount for groups of 10 or more. Not all participants in group delegations are required to be ACP members.