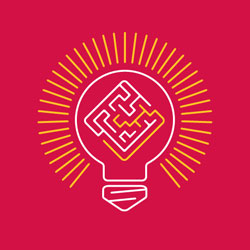 Collaborate. Initiate. Invigorate
Hackathons provide a unique platform to solve problems with intense teamwork and collaboration in a short amount of time.
ACP is collaborating with MIT's renowned Hacking Medicine program to bring together forward-thinking healthcare professionals, engineers, designers, developers, and technologists to develop interdisciplinary hacks (solutions) to improve clinical workflows.
Note: Prior registration is required to attend this event. A limited number of applications will be accepted. Apply below.
WHAT Four hours of forward-thinking with MIT's renowned Hacking Medicine program
WHEN Saturday, April 13, 2019 from 8:00 a.m. to 12:00 p.m.
WHERE Exhibit Hall C, Pennsylvania Convention Center
No technical expertise is required.
Collaborate with other professionals to build innovative prototypes. You'll leave with dynamic tools to invent your own solutions and collaborative insight into the current challenges that impact physician well-being.
Plus—prizes for the three top-performing teams!
The deadline to apply has been extended to February 18, 2019. You will be notified if you have been selected to participate by February 25.
Questions? Please see our FAQ page.