The multidimensional meeting program from ACP includes hands-on learning, 200+ scientific and interactive sessions, and dynamic presentations, all from nationally recognized faculty.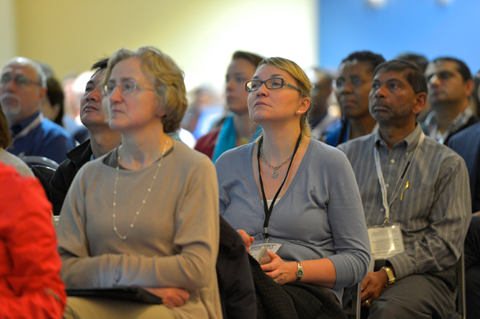 Internal Medicine Meeting 2018 features:
Full-day Pre-Courses for in-depth coverage of selected topics
Popular formats, including Multiple Small Feedings of the Mind, Clinical Pearls, and Clinical Skills Activities
Updates in general internal medicine and the subspecialties
Ability to earn CME credit and MOC points
Networking opportunities, receptions, and special events
A hospital medicine dedicated learning track
Experience the meeting in a city where cultures collide in a brilliant explosion of flavors, sights, and sounds. New Orleans is the birthplace of jazz, home to Creole cuisine (a mixture of French, African, and Spanish influences), and rich with history and culture.
Highlighted at Internal Medicine 2018: Physician Well-being and Professional Satisfaction
In 2018, ACP launched the Physician Well-being and Professional Satisfaction initiative to foster a culture of wellness, reduce administrative burdens on physicians, improve practice efficiency and enhance individual physician well-being. These Internal Medicine Meeting 2018 sessions explore themes of physician well-being and professional satisfaction.
In addition, ACP will have a Relaxation Station on the Exhibit Hall floor, a safe space for meeting attendees to relax, recharge, and learn more about physician well-being and burnout.