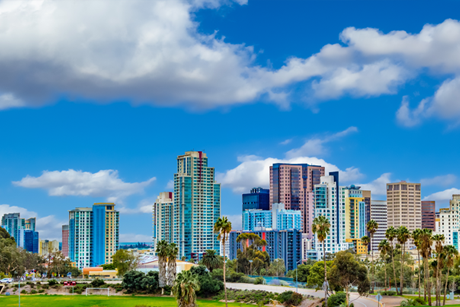 Get around San Diego with taxis, car rentals, hotel shuttles, airport transfers, and public transportation. Additionally, plan fun activities during your visit with the San Diego Visitors Guide.
San Diego
Visitors Information
Learn about San Diego's rich offerings with the Visitors Information.
San Diego
Transportation
San Diego International Airport
Taxi
Rideshare
Public Transportation
Hotel Shuttle Services
Complimentary shuttle service is offered for all participants to and from the San Diego Convention Center and participating hotels during the morning and afternoon hours. PLEASE NOTE: There will be no midday shuttle service. Review the preliminary schedule here. Final schedule will be available at participating hotels and the convention center.