Meeting Details
Internal Medicine Meeting 2019
Scientific Program April 11-13, 2019
Pre-Courses April 9-10, 2019
Pennsylvania Convention Center, 1101 Arch St, Philadelphia, PA 19107
Hotel Discounts
Book your discounted hotel room now with onPeak, our official housing partner.
When you book in the Internal Medicine Meeting block you can:
Book now, pay later
Escape booking and change fees
Get support and flexibility
Book groups reservations
Add hotel points
Questions: Call onPeak directly at 855-992-3353.
---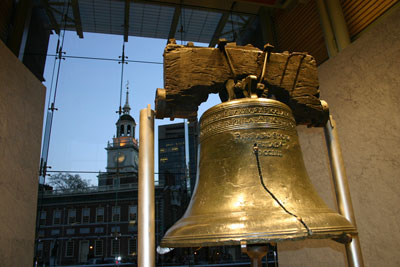 Historic Meeting in a Historic Location
The blending of old and new is witnessed everywhere in Philadelphia—extremely well-preserved historic sites are intertwined with burgeoning technological, medical, economic, and artistic additions. It's a beautiful city that's easy to navigate and rewarding to explore—with streets lined with art and striking public squares, connected by cobblestone alleys, and infused with stunning parks and fountains. It's the birthplace of America's independence and the home of the Liberty Bell.
The arts and cultural scene in Philadelphia is second-to-none and should be explored. You'll find a top-notch restaurant scene, with many iconic chefs owning restaurants here, numerous craft breweries, and an exciting nightlife. There is an indescribable and inspiring energy that permeates the city—and those that experience it find themselves coming back to Philadelphia again and again.
Enjoy discounts on hotel and air travel, get information on shuttle services and other local transportation, and plan for dining and sightseeing in Philadelphia, PA.
Airline & Rental Car Deals
Discounts for Internal Medicine Meeting 2019 will be provided by United, Delta, and Avis. Air and rental car discounts and codes will be posted November 1, 2018.
Hotel Shuttle Services
Complimentary shuttle service is offered for all participants to and from the Pennsylvania Convention Center and participating hotels during the morning and afternoon hours. PLEASE NOTE: There will be no midday shuttle service. The final schedule will be available at your hotel.
Getting Around Philadelphia
Information about local transportation, such as taxis, rental cars, shuttles, parking, and public transportation in Philadelphia will be available in November.
Philadelphia Visitors Information
Learn more about Philadelphia's rich offerings with the Philadelphia Visitors Guide.