Maximize your exposure at Internal Medicine Meeting 2024! ACP offers a variety of opportunities that are sure to build brand awareness and drive attendance to your booth.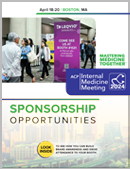 Our brochure highlights the benefits of sponsorship and details all available opportunities.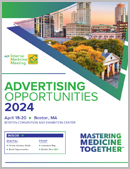 Download our brochure and rate card for advertising in IMM24 publications, emails, and literature bags.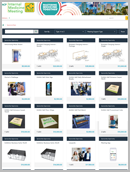 View our gallery of available sponsorship opportunities and purchase with just a few clicks!
Four Big Ways to Maximize Your Engagement
Cut out the middle man and reach your target audience directly through sponsorship opportunities that drive face-to-face interactions with attendees.
For Educational Support of the Clinical Skills Center, contact Colleen Poole (cpoole@acponline.org).